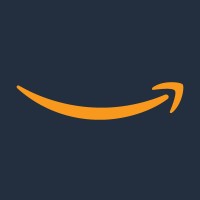 Technical Account Manager
Amazon
New York, San Francisco, Seattle
Job Description
Amazon is investing heavily in building a world class advertising business and we are responsible for defining and delivering a collection of self-service performance advertising products that drive discovery and sales. Our products are strategically important to our Retail and Marketplace businesses driving long term growth. We deliver billions of ad impressions and millions of clicks daily and are breaking fresh ground to create world-class products. We are highly motivated, collaborative and fun-loving with an entrepreneurial spirit and bias for action. With a broad mandate to experiment and innovate, we are growing at an unprecedented rate with a seemingly endless range of new opportunities. Our business is growing fast, and is highly visible to senior leadership.
The Technical Account Manager will be responsible for leading major efforts integrating Amazon's Advertising DSP API offering with external advertising applications. You will develop and grow relationships with external partners (direct advertisers, agencies and 3rd party solution providers) and their developer teams and gain a strong understanding of their business, product, and strategy. You will also work very closely with our Engineering, Product and Partner Development teams to ensure that our APIs fulfill the needs of our external partners. Furthermore, you will work with our external partners to ensure the right integration of our advertising offering into their platform. Our group functions as a start-up within Amazon, and offers a creative, fast paced, entrepreneurial work environment where you'll be at the center of Amazon innovation. You will have a direct impact on your customers by making it easy and efficient for merchants to advertise their products, increase sales and promote their brands through Amazon advertising.
The ideal candidate has deep experience in advertising solutions as a technical account manager, sales engineer or technical consultant and has understanding of product/advertising feeds, and a keen sense for a great customer experience and how to measure improvements against it. They have the ability engage with external customers to discover the true requirements underlying feature requests, can separate the signal from the noise, recommend alternative technical and business approaches to come up with creative and optimal solutions for partners and for Amazon. This role is an opportunity to make a significant impact on the future vision for Amazon sponsored ads.
Key Responsibilities:
Provide solutions to product and API-related questions raised through partner engagements
Collaborate with Partner Development Managers to deliver customized technical presentations and product demonstrations to partners Identify key product architecture components, propose and help partners build solutions that unblock integrations
Act as a conduit between product/engineering and partners, influencing the product roadmap by identifying and informing on regional insights, challenges and strategic opportunities and helping Amazon to build a global product that meets partner needs
1

Request Chat

Send MIke Washington a chat request

2

Recruiter will respond in 1-2 days

3

Start Messaging if Accepted

Chat asynchronously or in real-time
2021-05-17T17:35:20Z