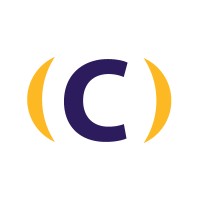 Business Analytics Designer
Centric
Remote
Job Description
Job Location: Remote or Boston, Charlotte, Chicago, Cincinnati, Cleveland, Columbus, Indianapolis, Louisville, Miami, Seattle, St. Louis
Join our team
Centric Consulting is not the typical consulting company. We live our core values and bring them with us in all we do for our clients and community. Our core purpose is simple: every day we strive to provide unmatched customer and employee experiences and foster a culture of respect, diversity, and transparency. It's this culture, our people, and delivery that come together to make Centric a trusted advisor to local businesses.
Our Data & Analytics practice believes that data can drive business value and performance. But it takes the right people, skills and approach to deliver expected results. That's where you come in! For us, Data and Analytics is more than just a set of technologies. It's about skilled individuals who can align technical capabilities to bring value to a business. What we value the most: people who are dedicated to delivering high quality solutions. It's not enough for things to look good on the surface. They must be built on strong technical foundations. We're looking for a Business Analytics Designer to join our growing team.
In this role, you will:
Interview stakeholders for business process use cases requiring analytics; prioritize with business stakeholders
Develop a value-chain from scratch: identify major business functions and their workstreams
Deconstruct existing reports into their constituent attributes and measures
Develop an information model (UML business entity model) from business stakeholder interviews
Develop business definitions and metric formulations from business stakeholder interviews
Conduct visualization design sessions where you are hands-on demonstrating client's data in a visualization tool
Write visualization design specifications and ensure they are correctly implemented by developers
Ensure developed visualizations are high quality and comply standards around font, color, whitespace or other branding elements
Design semantic layer organization that will be visible to end-users
Assist with light data validation, especially comparing the developed solution with legacy reports
Document mapping of business definitions to data model elements
A successful candidate will have the following characteristics:
Able to rapidly come up to speed on a client's core business
Experienced interviewing and facilitating with VP level business stakeholders
Performed data visualization development in a modern tool like Tableau or Power BI
Developed requirements documentation; strong written communication
Data steward or other data governance responsibilities
Mid-level SQL for data analysis
Worked with Excel Pivot tables
Participated in data validation work
Business process improvement experience is a plus
Application development experience is a plus
7+ years of experience around the skills mentioned above
What makes Centric different?
Special Culture – Our people make us different. We have highly talented, intelligent individuals across a broad variety of disciplines – who are eager to learn from you and share their own expertise. We embrace fresh perspectives and each other. Don't take our word for it – check us out on Glassdoor, Facebook, Twitter or Instagram to get a glimpse inside what makes us different.
Growth opportunities – As a mid-size firm, there is more flexibility when it comes to career paths. Figure out what you want to do and we'll help you figure out how to get there.
Impact – We think of ourselves as a big company with a small company feel – a local player with global reach that combines business, technology and industry expertise.
Unmatched Experiences – We are allowed to be ourselves here. We are encouraged to be human. It's at the root of who we are as a firm and why we're here.
Innovation – We value passion, determination, perseverance, and innovation. We are inspired because we believe in what we are doing and where we are going.
Passion for the greater good – We are steadfast in our devotion to the communities we serve and in actively promoting employee involvement in community improvement projects.
Centric believes the best solutions come from diverse teams. We strive to have an environment where everyone has an opportunity to be successful regardless of their race, color, religion, gender, national origin, ancestry, age, disability, military or veteran status, sexual orientation or gender identity.
1

Request Chat

Send Erin Bauer a chat request

2

Recruiter will respond in 1-2 days

3

Start Messaging if Accepted

Chat asynchronously or in real-time
2021-05-11T17:29:14Z