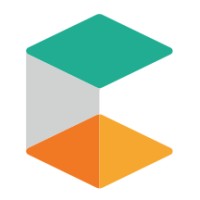 Product Manager - Machine Learning and Data Analytics
commercetools
Remote
Job Description
The amount of data collected in this world grows exponentially, and so do the business opportunities. The machine learning and data analytics teams at commercetools focus on generating business value from our data. This can mean making predictions with machine learning, enabling new use cases for our customers or building data-driven systems that make us more efficient. If you are an experienced product manager who is passionate about data, join our team!
About your new role:
Work with our cross-functional data teams including software engineers, data scientists and data engineers.
Define goals aligned with the company strategy, and rally the team behind the vision.
Collect feedback and requirements and compile them to a clearly defined backlog.
Research the market and customer use cases to conceptualize and prioritize new machine learning features.
Enable internal teams to make data-backed decisions.
Be the primary communicator between internal or external stakeholders and the team.
Skills & Requirements:
2+ years of work experience as product manager (preferably in the domain of machine learning or analytics).
A completed university degree or a similar qualification.
Experience with agile methodologies for product development.
Natural curiosity to solve problems with data and a solid understanding of the opportunities and challenges of machine learning.
Proactive approach to problem solving and excellent English communication skills.
1

Request Chat

Send Lidiya Dzhumayeva a chat request

2

Recruiter will respond in 1-2 days

3

Start Messaging if Accepted

Chat asynchronously or in real-time
2021-05-19T16:36:41Z