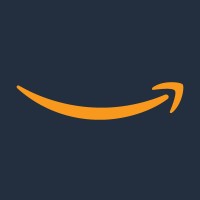 Senior Business Analyst
Amazon
New York, Seattle
Job Description
Come build the future with us! What unites all Amazonians (across teams and geographies) is that we are all striving to delight our customers and make their lives easier—whoever that customer may be. In pursuit of delighting customers, Amazonians have developed many products and services that have transformed the way our customers live their lives and run their businesses. Together we are building the future, one innovative product, service, and idea at a time.
Amazon Advertising is dedicated to driving measurable outcomes for brand advertisers, agencies, tool providers, authors, and entrepreneurs. Our ad solutions—including sponsored, display, video, and custom ads—leverage Amazon's innovations and insights to find, attract, and engage intended audiences throughout their daily journeys. With a range of flexible pricing and buying models, including self-service, managed service, and programmatic ad buying, these solutions help businesses build brand awareness, increase product sales, and more.
Global Advertising Partner Development team is looking for a Senior Business Analyst to proactively identify pain points with amazon advertising partner development business, and facilitate analysis to identify problems and opportunities, analyze, visualize, and deliver insights from data that will help our team serve advertising partner in a better way. In this role you will be a part of the Analytics team and work with Partner Managers, Program Managers, Product Managers, Marketing Managers, Tech and Business Leaders to deliver data-driven recommendations and insights, identify areas of improvement and influence teams direction. This role requires significant cross functional partnership and clear communication skills. Successful candidates will thrive in a fast-paced, ambiguous, growth-oriented and collaborative environment.
Responsibilities for this role include:
Design, develop and maintain scaled, automated, user-friendly systems, reports, dashboards, etc. that will support our internal partners.

Work with Partner development teams to collect the data requirements.

Manage the sim process and prioritize different data tasks in partnership with all stakeholders.

Provide dive-deep analysis for any follow-up questions from the weekly business reviews.

Hands on with SQL and should be able to write and update complex SQL queries.

Communicate with internal teams to showcase results and provide clear and compelling reports.
Basic qualifications
Bachelor's Degree
5+ years relevant experience in financial/business analysis
Experience defining requirements and using data and metrics to draw business insights
Experience making business recommendations and influencing stakeholders
Experience in SQL
Experience with Microsoft Excel
Minimum 5 years' experience in data analysis using SQL.
Excellent written and verbal communication skills.
Demonstrated success leading project delivery for large, cross functional products / programs.
1

Request Chat

Send MIke Washington a chat request

2

Recruiter will respond in 1-2 days

3

Start Messaging if Accepted

Chat asynchronously or in real-time
2021-05-14T17:11:32Z