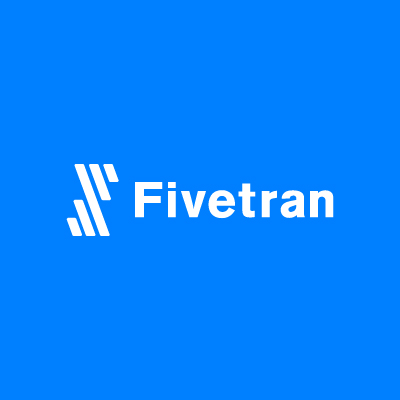 Product Analyst
Fivetran
Oakland
Job Description
From our founding until now, our mission has remained the same: to make access to data as simple and reliable as electricity. With Fivetran, your data just arrives in your warehouse, canonical and ready to query, no engineering or maintenance required. As we watch more and more companies leverage our technology to become truly data-driven, we're proud not only of our growth but also of the fact that we've grown without compromising our core values.
Integrity.
We do the right thing, even when it's harder in the short run. We challenge the status quo by reasoning from first principles.
Initiative.
Fivetran belongs to all of us. We take ownership and are accountable for getting things done. Through curiosity, learning, and coaching, we grow as individuals and teams.
One team, one dream.
We share the pains and successes of our customers, partners and colleagues. We seek, gather, and trust a diverse group of teammates with different perspectives to guide Fivetran's progress.
If these values resonate with you, we'd love to hear from you.
Mission:
You will help shape the future of the Fivetran data pipeline platform for businesses large and small. With your brilliant data insights, you will enable us to measure the success of our product by how our customers use it. Your quick ad hoc analyses for your product team compatriots will identify metrics to lift and targets to hit. Your contributions will help us continue to deliver a product that provides analysts worldwide with reliable access to the data they need, without having to ask an engineer to get it for them.
Outcomes/Responsibilities:
Partner with product managers to quantitatively understand problems and potential solutions; analyze disparate data sets in creative ways to generate new insights
Size the potential impact of new product initiatives and make recommendations on their relative priority
Analyze and monitor the performance of product launches and experiments, and make recommendations to optimize for actions that drive impact
Collaborate with cross-functional partners to tackle challenges where product data and broader business data intersect
Maintain and enhance analytics infrastructure at Fivetran in cooperation with analysts across the organization
Assist in training new hires, colleagues, partners and our fan club on the workings of Fivetran's data and what it means to be a data-driven culture
Competencies/Requirements:
Experience using analytics to support key business decisions, preferably at a high-growth, SaaS or B2B product company
Deep understanding of the customer lifecycle and business metrics of a SaaS product; hands-on experience with segmentation, cohort, and product funnel analyses strongly preferred
Demonstrated experience using a variety of tools including SQL, Looker, Tableau, etc. to analyze and model raw data sets; experience with R or Python a plus
Resourceful,​ ​self-motivated​ ​and​ ​able​ ​to​ ​successfully complete multiple, competing projects under tight deadlines
Strong prioritization & organizational skills
Excellent​ ​verbal​ ​&​ ​written​ ​communication​ ​skills; ability to effectively collaborate with a talented team of product managers and designers
Bachelor's in a quantitative discipline such as statistics, applied mathematics, economics, computer science, engineering, or a related field;​ ​or equivalent analytical acumen/analytics experience
Benefits and Compensation:
100% paid Medical, Dental, Vision and Basic Life Insurance. Benefits begin on your first day!
Option of Health Savings Account (HSA) or Flexible Savings Account (FSA)
Generous paid time off (PTO) plus paid sick time, holidays, parental leave, and volunteer days off
401k match program
Eligible donation match program
Monthly cell phone stipend
Work-from-home equipment reimbursement for your home office setup!
Professional development and training opportunities
Company virtual happy hours and fun team building activities
Pet Insurance -- and yes, you can bring your well-behaved fur babies to work
Commuter benefits to help with transit and parking costs
1

Request Chat

Send Andy Tran a chat request

2

Recruiter will respond in 1-2 days

3

Start Messaging if Accepted

Chat asynchronously or in real-time
2021-05-19T06:35:23Z